Are you concerned about your Funeral Plans Costs?
Researchers say that the cost of funerals in the last decade has risen by a staggering 80%. It really does make sense to consider taking out a funeral plan. Pay for it up front and you are protected from future rises. Also you can chose exactly how you wish to have your funeral and takes the stress away from the family.
Our Charity for 2020
For every Will that is drafted, £5 will go to a charity nominated by Balance Consultancy
Useful Information
We specialise in : Drafting your Wills, Lasting Powers of Attorney, Discretionary & Other Will Trusts, Probate Matters, Wills Storage, Funeral Plans and  Estate Planning
Get in touch
A Professional Will Writing and Estate Planning Consultancy based in Devonshire House, 582 Honeypot Lane, Stanmore, Middlesex. HA7 1JS.
``I believe clients should be helped and advised...``
I believe clients should be helped and advised and however long it takes is never ever an issue, it must be right and you must be comfortable and fully satisfied with the outcome.
I will visit you and discuss your requirements in the comfort of your own home or office to suit your needs, face to face advice is best. I am able to come and visit you at a time which suits your working hours. Evenings and weekends are possible as well as daytime appointments. Nationwide coverage (England only).
I do not accept telephone instructions to prepare any documents from clients who I have never met as a standard rule at Balance Consultancy.
Balance Consultancy provides a full signing and witnessing service (attestation) where required, in addition we offer a Will storage facility which is completely FREE for all Wills drafted by Balance Consultancy.
All our UK Wills, Trusts and Lasting Powers of Attorneys are drafted by our in-house specialists so you can be assured of a first class professional service. For your added protection our Professional Indemnity cover is £2.5m per Will (not that we feel you will ever need it).
We are fully authorised by our professional body, The Society of Will Writers & Estate Planners and we adhere to their Code of Conduct. To check my credentials with the Society please CLICK HERE. The Society can also be called on 01522 687888.
I am a Probate Consultant with the Kings Court Trust based in Bath. Please CLICK HERE for further information. You can call them on 0300 303 9000. Please quote reference 6271 for quickness.
Shandip Shah
Principal – Balance Consultancy
In the know...
It is a fact: many people dread the thought of making a Will and have a great reluctance to come to a decision as to how they would like their possessions to be distributed when they pass away. Nearly 70% of the population eligible to make a Will, do not have one.
There is a commonly held belief that if you die without a Will (intestate), then all your assets simply pass on to your spouse. This is not true and you need to read our section on dying without a Will. Dying intestate generally will mean your assets will not be distributed as you probably wished to. Needless to say the amount of delay, grief and distress this sometimes causes to those who you leave behind. On a tax point of view, dying intestate often results in far greater tax than is necessary. The moral is to draw up a Will now and don't leave your loved ones to pick up the pieces.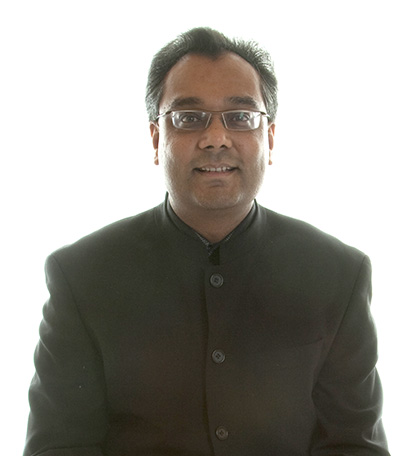 Our partners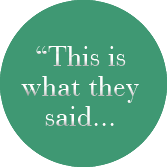 Highly recommend Shandip. We felt extremely comfortable discussing our wills and also received very good advice. Very honest and professional.
P. N, Received Very Good Advice - Felt Extremely Comfortable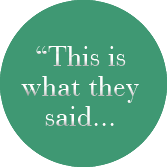 Fast, efficient and flexible. Highly recommended.
H. H, Fast, Efficient & Flexible - 5 Stars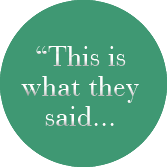 Shandip at Balance Consultancy is honest, trustworthy, sympathetic, and extremely knowledgeable about his subject. He makes the whole process of making a will painless. Thoroughly recommended.

R. B, Honest, Trustworthy, Sympathetic & Extremely Knowledgeable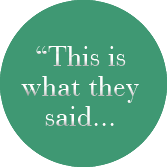 Not only is their expertise outstanding, the level of empathy, consideration and care that was provided really marked this out to be a really valuable experience that I am delighted to recommend.
V. P, Outstanding!!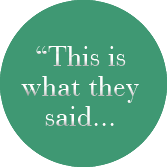 Shandip Shah of Balance consultancy was very professional – and he had the in depth knowledge in the subject matter. He explained all about the wills – guided us and gave us advise on how to write out without losing out. When it comes to explaining to elders – he can be versatile an explain in gujurati so that everyone is wiser. With respect to POA he has attention to detail and ensures everything is dealt with. He completed all our tasks and ensures all communications. Great work and very reliable.
V. M, Very Professional, Guided Throughout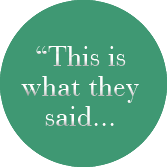 Superb service, will go out of his way to make sure that the right actions are taken. He was very flexible with us and always focused on making sure that we were comfortable and understood the decisions we made. Balance Consultancy, and particularly Shandip, is amazing value. I could not recommend Shandip Shah more highly.
A. P, Superb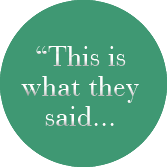 My husband and had an excellent experience with personalised service that addressed our specific needs in a kind and sensitive, but thorough way. We're very pleased with the outcome.
K. S, Excellent Experience & Personalised Service Tailored To Us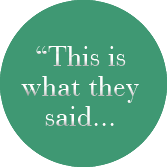 Shandip was absolutely perfect in balancing compassion with professionalism in arranging our wills and LPAs. He spent a generous amount of time to understand us, answer our endless questions and gave excellent advice throughout the process. The balanced (fitting word for the name of the business!) and step-wise approach was done at our pace, and he just made the whole process stress-free. Nothing short of perfection! Highly recommend Balance Consultancy.
Mr R & Mrs P. S, Absolutely Perfect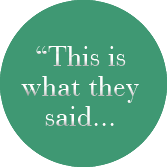 Shandip listened to my needs and provided personally tailored solutions. Professional and trustworthy, I highly recommend him.
A. S, Professional and Trustworthy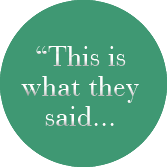 He is very professional and friendly. We felt very comfortable discussing our wills and POA with him.
S. P, Very Professional & Friendly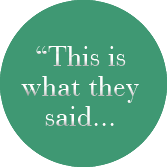 Balance Consultancy MD Shandip Shah is nothing but the best in this industry. Shandip has shown to be a professional, sensitive to the needs, and very knowledgeable. Above all is he is very reassuring. If there were 6 stars to be awarded, we would award 6 stars! Thoroughly recommended.
N. S, Professional, Sensitive & Very Knowledgeable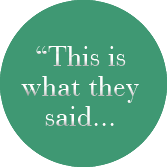 We instructed Shandip to assist us with preparation of our wills and Powers of Attorney. Shandip was very supportive , explained everything clearly taking time to ensure we understood the whole process. His approach was both professional but personal and everything was completed with great efficiency without us incurring substantial fees. We would have no hesitation in recommending Shandip Shah and his team at Balance Consultancy.
Mr & Mrs R, Great Efficiency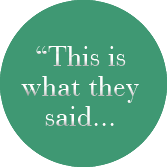 Incredibly helpful, supportive, considerate with humility, integrity and professionalism. Provides service from the heart. I have recommended my friends and family to Balance with delight. Wishing them a long and successful future.
A. B, Incredibly Helpful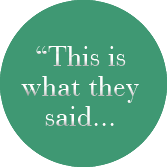 We had powers of attorney for both health and financial done by Shandip! Excellent services including a home visit to help understand and choose correct options for our personal circumstances. Highly recommend and very reasonably priced too .
K. S, Excellent Service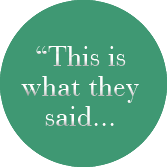 The service we got before, during and after to get wills and LPAs sorted was professional and excellent. Have recommended to many family and friends. Great value for money and very reassuring. Thereafter having needed to deal with things after the loss of a parent, Shandip and team were at on hand to explain what to do, how to do it and get the documents required to us in a timely manner.
S. S, Great Value & Very Reassuring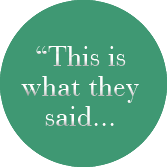 Balance Consultancy gives great service, and is a very professional business. I would highly recommend them!
S. M, Great Service and Very Professional Business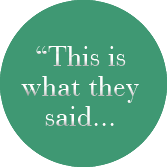 Writing a will is a daunting task and one which many people are reluctant to start as it forces us to think about death. The staff at Balance Consultancy guided us through the process with compassion, empathy and kindness – exactly what was needed. The service provided was professional – queries responded to promptly, questions answered intelligently and advice that we could trust.
B. S, Guidance through the Process with Compassion, Empathy & Kindness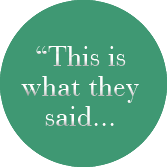 Shandip provides a very professional and confidential service for what is a personal and sensitive topic for most people. Very impressed at the quality and depth of his knowledge and advice. Highly recommended.
N. S, Very Impressed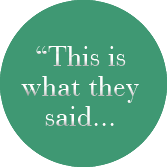 A great professional service. Have worked with them for over 7 years.
N. S, Great Professional Service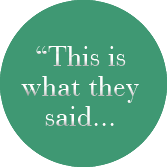 My husband and I have used Balance Consultancy to finalise our wills and also organise power of attorney documents. Shandip is so knowledgeable on all aspects of these matters and has informed us about things that we were not aware of which has ensured our wills are as robust as possible. Always friendly and professional, we have had full confidence and trust in Shandip to go through confidential and sensitive matters as well as knowing that all questions posed, no matter how trivial or basic, will be answered fully and without judgement. We highly recommend Balance Consultancy.
D. M, Friendly and Professional, Ensuring Full Confidence & Trust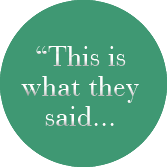 Balance Consultancy's work is very professional and responsive. I along with my family are very impressed and inspired by Mr Shandip Shah's dedication to his clients. I would recommend the company .
R. S, Very Professional & Responsive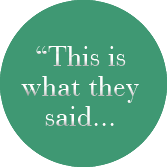 Working with Balance Consultancy was a breeze. It was a knowledgeable experience with a true professional who was able to provide unbiased guidance on all our matters. The consultation was completed at a convenient time and everything was organised and delivered in the agreed time frames. I highly recommend this business and often share details with friends and family.
V. D, Knowledgeable Experience with a True Professional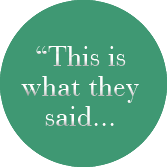 Balance Consultancy have provided a very professional service in helping get the Wills for my wife and I in place. We were expertly guided through the whole process that Shandip made very easy and seamless. He was very patient in answering any questions we had and always willing to help guide us in the best way possible. We were so impressed by the service that we recommended to other members of our family who were equally impressed. Highly recommend!
N. D, Highly Recommended!!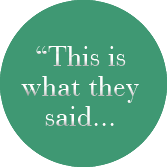 I have worked with Balance Consultancy and Shandip Shah both personally and professionally. An exceptional service who I cannot recommend enough.

R. K, Exceptional Service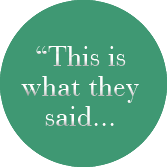 Keep up the good work!!
K H. S, Simply Excellent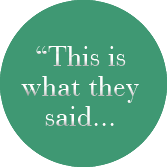 Shandip Shah at Balance Consultancy was very helpful step by step.

Everything was explained in an easy to understand manner and he also gave us very helpful information of other things we should put into place that would be useful to us.

Every question was answered with clarity and professionally. We would recommend anyone who wants a will written to Balance Consultancy.
M and S, Professional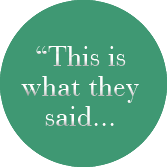 We are glad to have appointed Balance Consultancy after meeting Shandip at our community health show. All the meetings were carried out via Zoom. Shandip explained in a very easy to understand terminology. Our mind is at peace now that Wills and LPAs have finally been prepared and dealt with. A prompt and efficient service backed by a very professional guidance. We would not hesitate to recommend Balance Consultancy to any interested parties.
Mr & Mrs G. S, Prompt & Efficient Service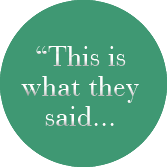 Mr. Shandip N. Shah is sincere and well versed in his profession. He attended our case Efficiently and Explained throughout well matter regarding WILLS & LPA writing.
The job was done Promptly to our Satisfaction. I will not hesitate to recommend the Company to my relatives and friends.
Thank you
H. S, Efficiently Done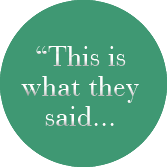 I WOULD DEFINETLY RECOMMEND TO ANYONE.
Client, EXCELLENT SERVICE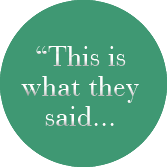 Balance Consultancy has provided an Excellent Service to me in this sorrowful times at the death of my husband. The explanation was Clear and Easy to Understand. Mr. Shandip's approach was Compassionate and Comforting, with Complete Confidence and Integrity. I will recommend Balance Consultancy to my family & friends. Their service has been dignified.
Client, 5 Out Of 5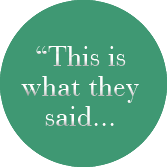 Very Professional and Helpful
Client, CC,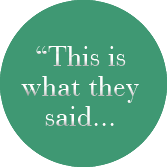 A smooth and highly professional Will writing experience with Balance, from start to finish – a world of difference between the previous firm we used and Balance. Shandip was extremely knowledgeable, flexible and patient throughout our Will writing process, carefully guiding us through the myriad of things to consider during estate planning. He worked around our circumstances, including being flexible out-of-hours for phone or face-to-face consultations, engaging in clear and concise communication every step of the way. We first met Shandip at a St Luke's Hospice event, where he regularly volunteers to give estate planning presentations. So it was even more endearing to learn, on conclusion of our experience, that Balance donates a proportion of our fees to the British Liver Trust. Thank you for a great experience, Shandip!
VP & DP, Client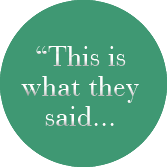 Shandip Shah at Balance Consultancy was extremely efficient at offering myself advice and information on the drafting of my Will. I found him to be incredibly approachable at dealing with such a sensitive matter which I found reassuring and he was very prompt at answering any queries I had.Shandip wrote and stored my Will for me and I found the whole process to be very smooth and straightforward.I wouldn't hesitate to recommend Shandip at Balance Consultancy to my friends and family.
CC, Client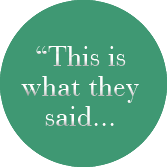 I am happy I chose to go with Balance Consultancy for the writing of my Will. Shandip was very helpful and gave me a lot of food for thought in reference to my estate, my children, my future husband and potential family adjustments. I highly recommend their services, they exceeded my service level expectations…
CC, Company Director, London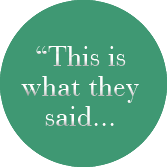 "Shandip is an absolute joy to work with. He is honest, courteous and very hands on. Shandip is always willing to go the extra mile to make what can be a stressful process a whole lot easier. He regularly travelled to my house to explain things face to face to ensure I completely understood all the details. He also wrote as many drafts as it took to ensure I was completely satisfied and always took my calls to clarify or reassure me about any points. I cannot recommend Shandip highly enough."
CC, Client