Shandip N Shah ASWW, ACIB, MBA
Principal and Managing Director – Balance Consultancy Limited
Shandip is coming to 5 years in the will writing industry and does have experience in the finance/banking fields as well as business management. A full member of the Society of Will Writers and Estates Planning Practitioners. In such a short space of time, Balance Consultancy has built up over 500 clients.
Shandip is very much a client based personality and respects and treats everyone with utmost care, diligence and confidentiality. High ethical standards are very important and quality of service is key. Nothing is too much for Shandip and is always willing to see clients at weekends and evenings. It is important to see clients when they are relaxed. Although some clients do come and see Shandip in his office in Stanmore, most prefer a home visit.
Clients are all over London, Birmingham, Bedfordshire, Kent, Essex & Surrey.
Working closely with Darrell Storey and Kavit Shah, Balance Consultancy will be able to deliver solutions to individual needs whatever the complexity for all UK Wills.
If you have assets in other countries, we have specialists we can turn to who will work with us to achieve a suitable solution for you, the client.
Shandip is also the Regional Chairperson of the Society of Will Writers (West London region) and on the Society's Professional Standards Board.


View Shandip's LinkedIn profile here
---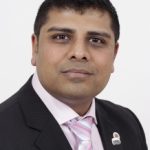 Kavit Shah MSWW
Will Writer and Estate Planner
Kavit comes from a legal background and has recently become a full time estate planner and will writer and is a full member of The Society of Will Writers.
Kavit's personality and high level of commitment to client care, diligence and confidentiality is shown in the way he interacts with his clients. High ethical standards and quality of service are always foremost when seeing a client. It is important to see clients when they are relaxed therefore Kavit is able to book home visit at a convenient time to you. However if a client would prefer to come and see Kavit he has suitable space to have a private and confidential discussion with them. Kavit is fluent in Gujrati (both written and spoken) and Hindi (spoken only) so for those clients that may need explaining in these two languages Kavit will provide a patient explanation in a way they can understand.
---
Darrell Storey
Consultant Will Writing professional
Darrell's experience in Will Writing Services started in 1994 both to the personal and corporate market before starting Greenwell Consultancy. He had spent in excess of 30 years in Sales Management and Consultancy in Financial Services with the likes of Abbey National, Allied Dunbar, Openwork and culminated in being a Partner in a large and highly sucessful Financial Practice in the UK.
In addition to his in depth knowledge of Estate Planning Darrell brings a wealth of experience to the organisation not only with the Laws of UK Wills but also those Laws governing the UK Expat Community in both Dubai and Abu Dhabi in the UAE. He took time away from Greenwell in 2008/2009 as Director of Operations for Expat Wills in Dubai helping set up the new operation and establish them as a new but highly sucessful Will Writing practice in the United Arab Emirates.
He remains a Professional Will Writing Consultant to both Dubai's Premier Independent Financial Advisors Holborn Assets and many other leading Financial Practices, accountants and solicitors in the UK.
For Balance Consultancy, Darrell handles the probate side of things, being a lot more cost effective for clients. In addition, Darrell does from time to time see will writing or LPA clients also.